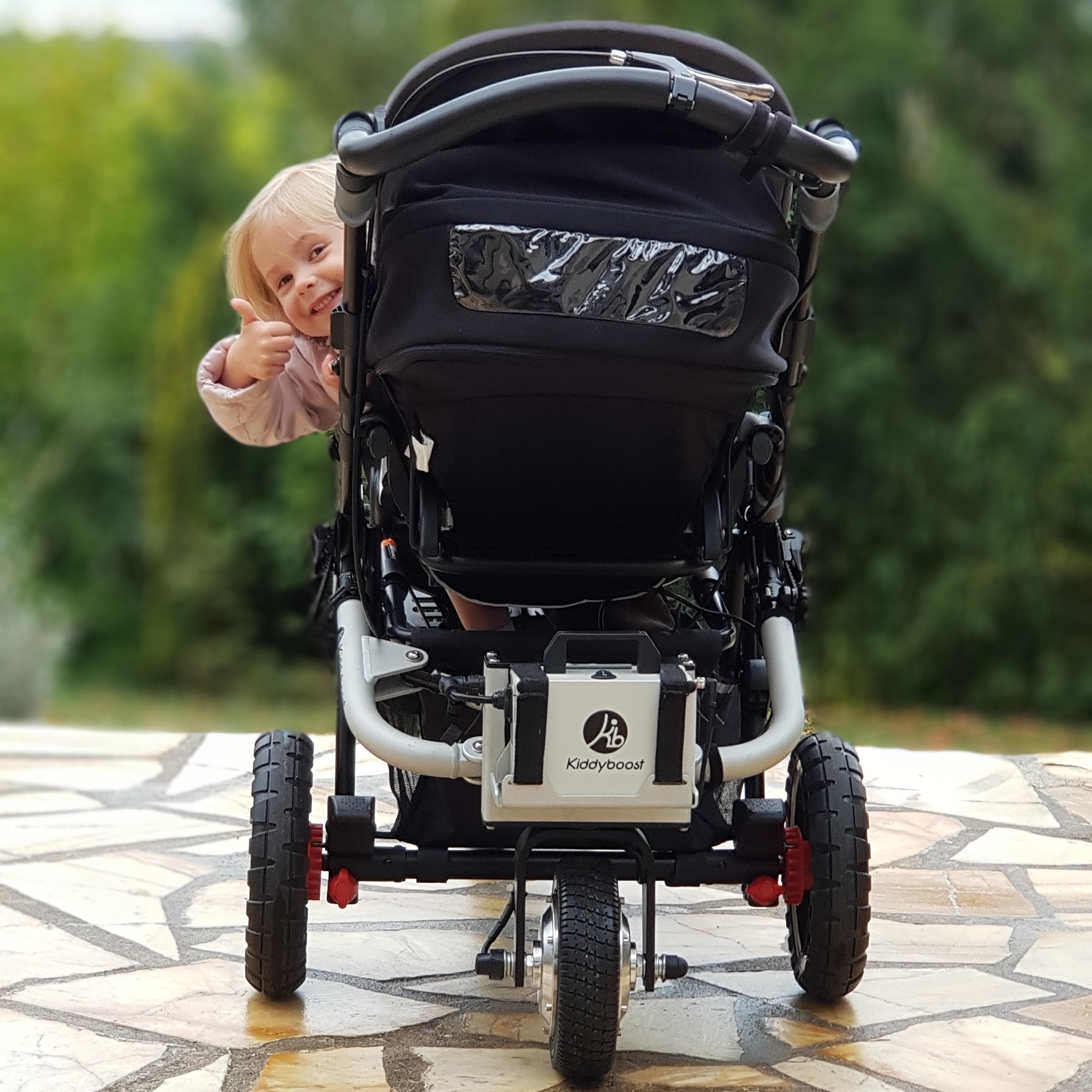 Free yourself from the daily efforts and regain pleasure of walking with the kids in strollers :
– Gold medal at the 2018 Lépine Paris International invention contest.
– Kiddyboost is assembled in France.
– Split payment possible (available only with French Bank cards)
– Delivery within 30 days after the order being placed on our website.
– Kiddyboost is guaranteed 2 years (except battery 1 year).
Now available directly on our site for shipment to 12 EU countries (AT, BE, CZ, DE, ES, FR, HU, IT, LU, NL, PL, PT, mainland only).
We also ship/export to 2 European countries outside EU such as Switzerland and United Kingdom, please contact us for more information at contact@kiddyboost.com.
If your country is not in the above list, please contact us at contact@kiddyboost.com to check feasibility of shipment.
Aftersales service currently only possible in our workshop in France.   
Before ordering:
– Check the compatibility of your stroller with Kiddyboost (see FAQ section of the operating page). If in doubt, send us an email to contact@kiddyboost.com.
– Choose Kiddyboost well with the size of extensions that suits the size of your stroller (possibility to take both lengths of extensions).
WARNING: Standard extensions may be suitable for some very narrow 4-seater strollers. A non-exhaustive list of compatible strollers with the size of the extensions is regularly up-dated and can be viewed by clicking here.
Order Kiddyboost with the right size of extensions for your stroller: