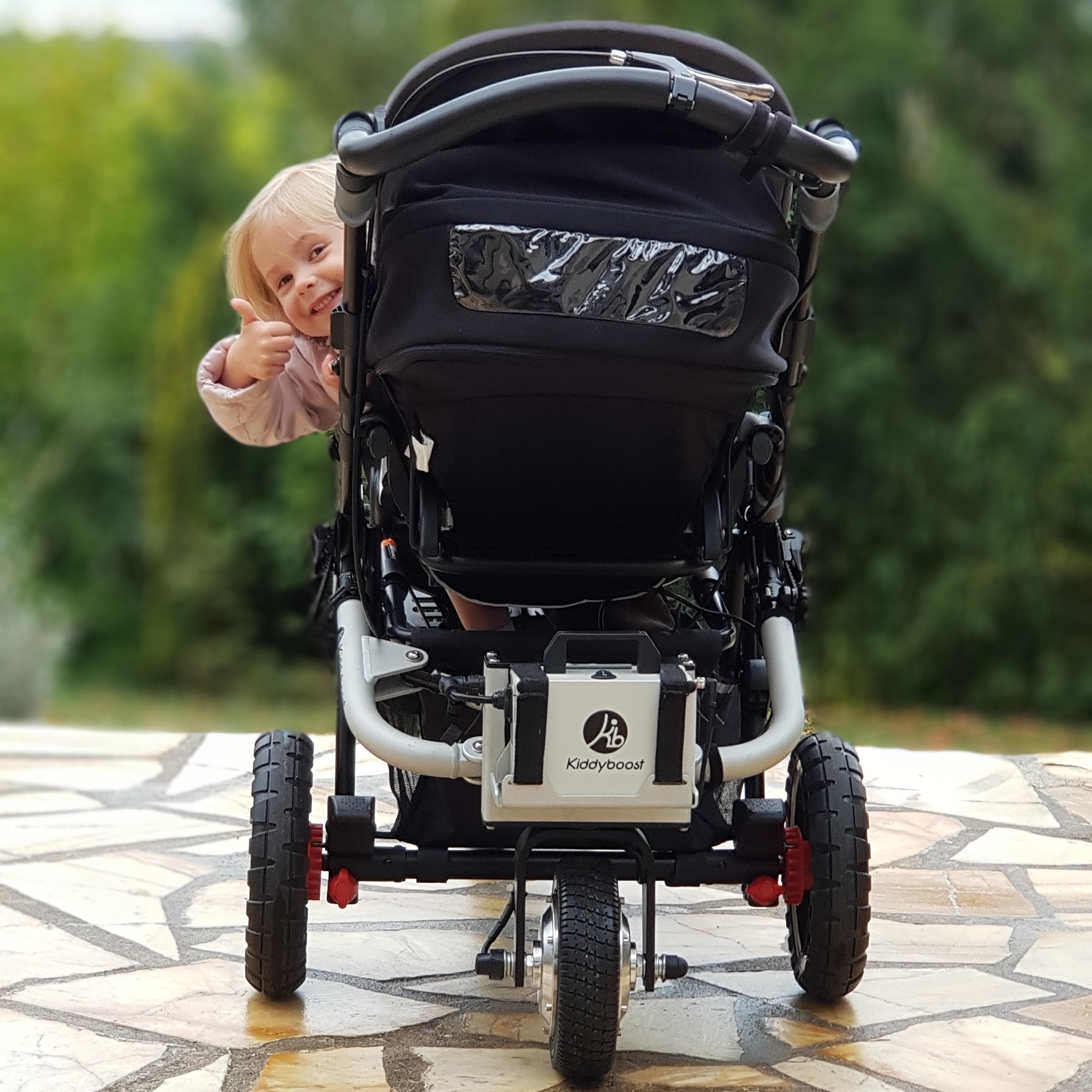 Free yourself from the daily efforts and regain pleasure of walking with the kids in strollers :
– Gold medal at the 2018 Lépine Paris International invention contest.
– Kiddyboost is assembled in France.
– Split payment possible (available only with French Bank cards)
– Delivery within 30 days after the order being placed on our website.
– Kiddyboost is guaranteed 2 years (except battery 1 year).
Only available in France for the moment. For other countries, please contact us at contact@kiddyboost.com.
Before ordering:
– Check the compatibility of your stroller with Kiddyboost (see FAQ section of the operating page). If in doubt, send us an email to contact@kiddyboost.com.
– Choose Kiddyboost well with the size of extensions that suits the size of your stroller (possibility to take both lengths of extensions).
WARNING: Standard extensions may be suitable for some very narrow 4-seater strollers. A non-exhaustive table of strollers compatible with the size of the extensions is being made up and can be viewed by clicking here.
Order Kiddyboost with the right size of extensions for your stroller: