How does it work ?
Watch the video to see how Kiddyboost turns your stroller into an electric puschair in less than one minute, in order to keep only the pleasure of the strolls with the kids, up to 4 km / h and 4 children on a 10% slope.

Power assistance in all directions
You steer the stroller with the handlebar as usual. Then the 200W drive motor wheel swivels to assist you in the desired direction, whether in tight turns or U-turns. When you no longer want to use the electric assist, the motor wheel turns freely without any hindrance to the pusher.
Walking
Thanks to its adjustable arms, rear center position and height, the feet are unobstructed in most cases, making it unobtrusive even when you are not using the power.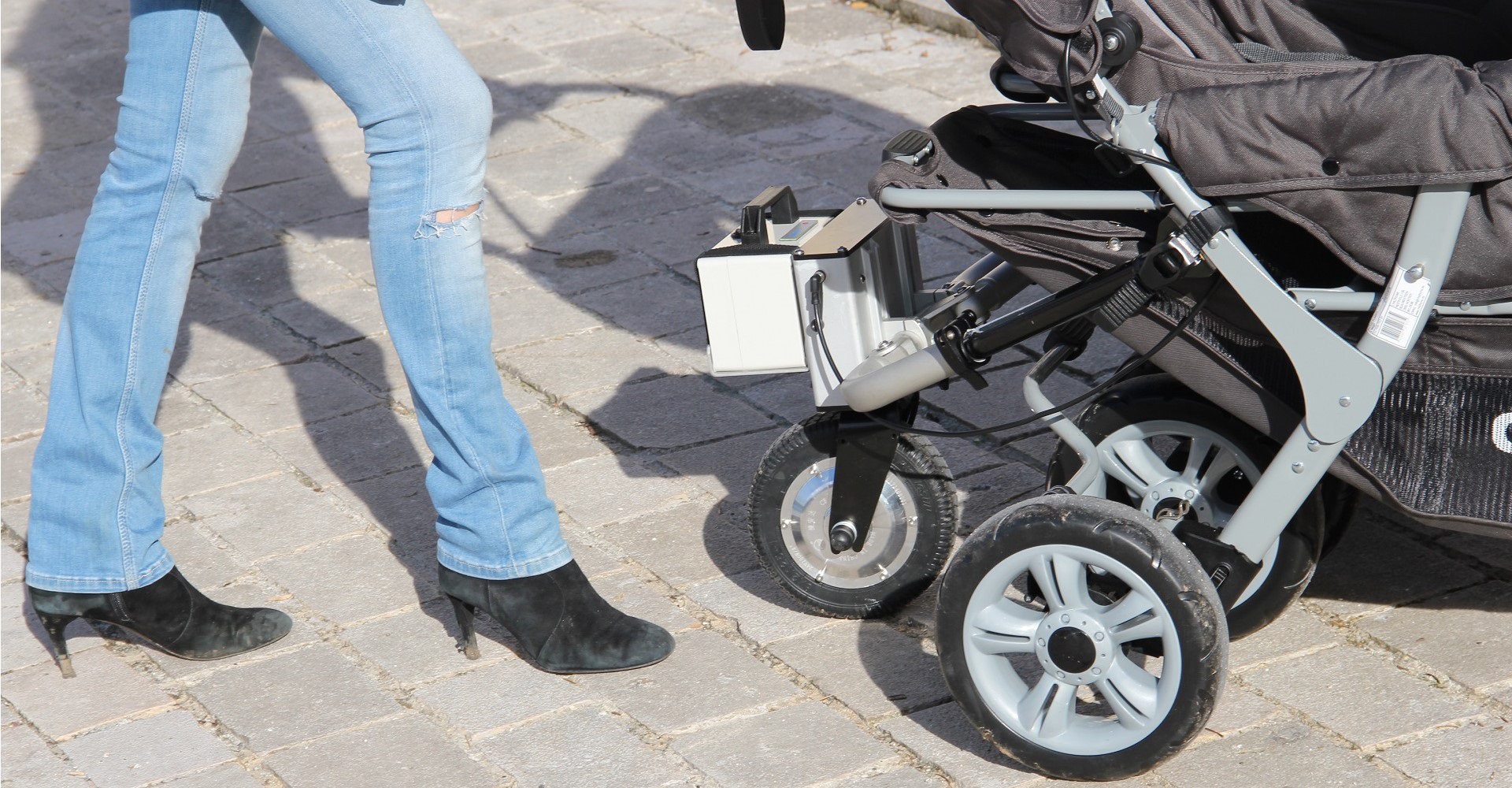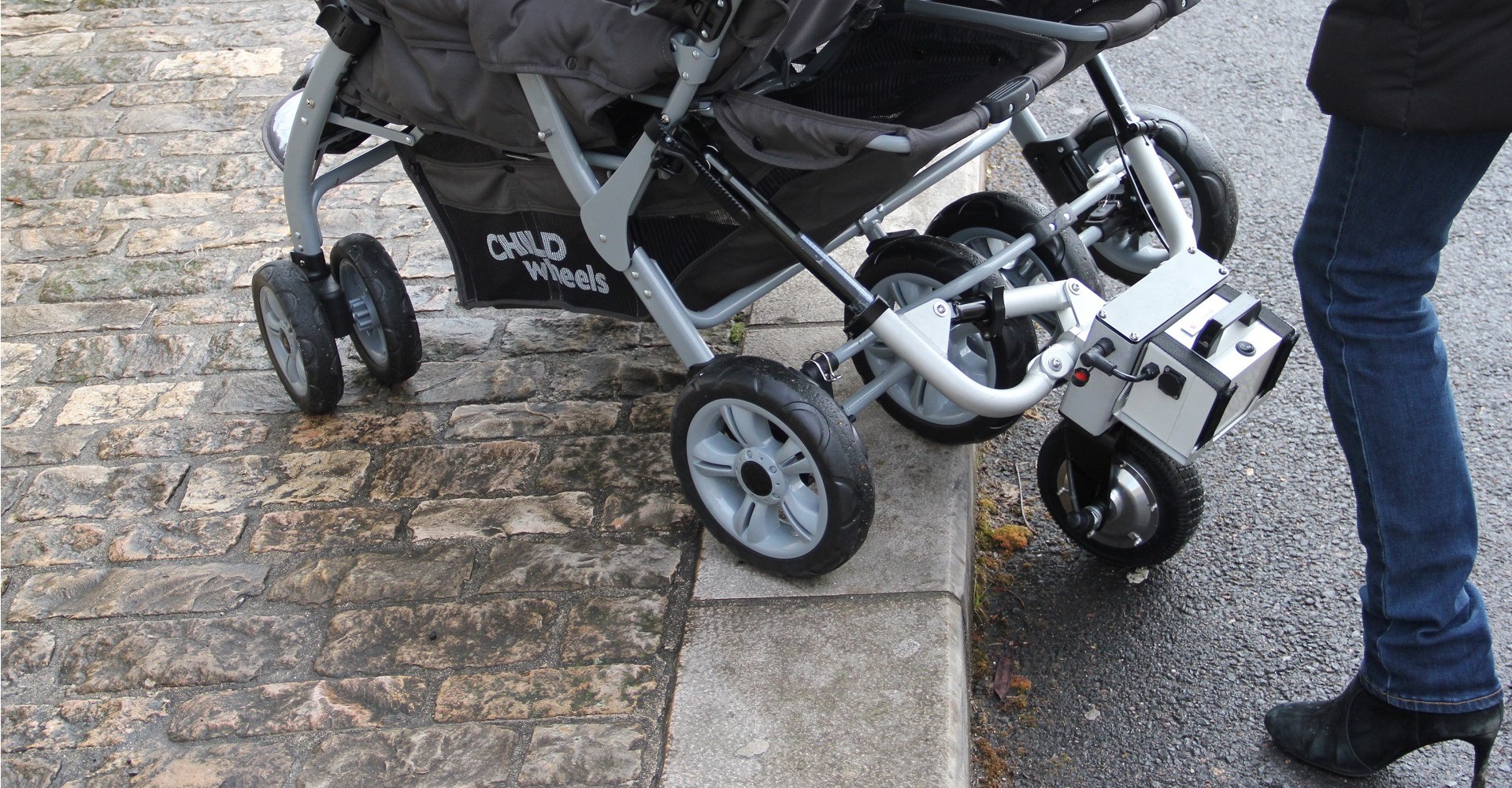 Adaptation to urban obstacles
The articulated arms allow you to move up and down sidewalks, curbs and thresholds. Electric assistance is particularly useful for climbing curbs effortlessly. In the countryside, the engine runs on dirt roads, even when there are small holes as long as the ground remains hard.
Recharge the battery
The 7.8 Ah lithium-ion battery is very light (1.5 kg) and can be easily removed for recharging at home. It enables autonomy up to 30 kilometers with 4 children. Led indicators show the level of charge. If not used for more than 10 minutes when plugged into the module, it goes on standby automatically to avoid consuming electricity.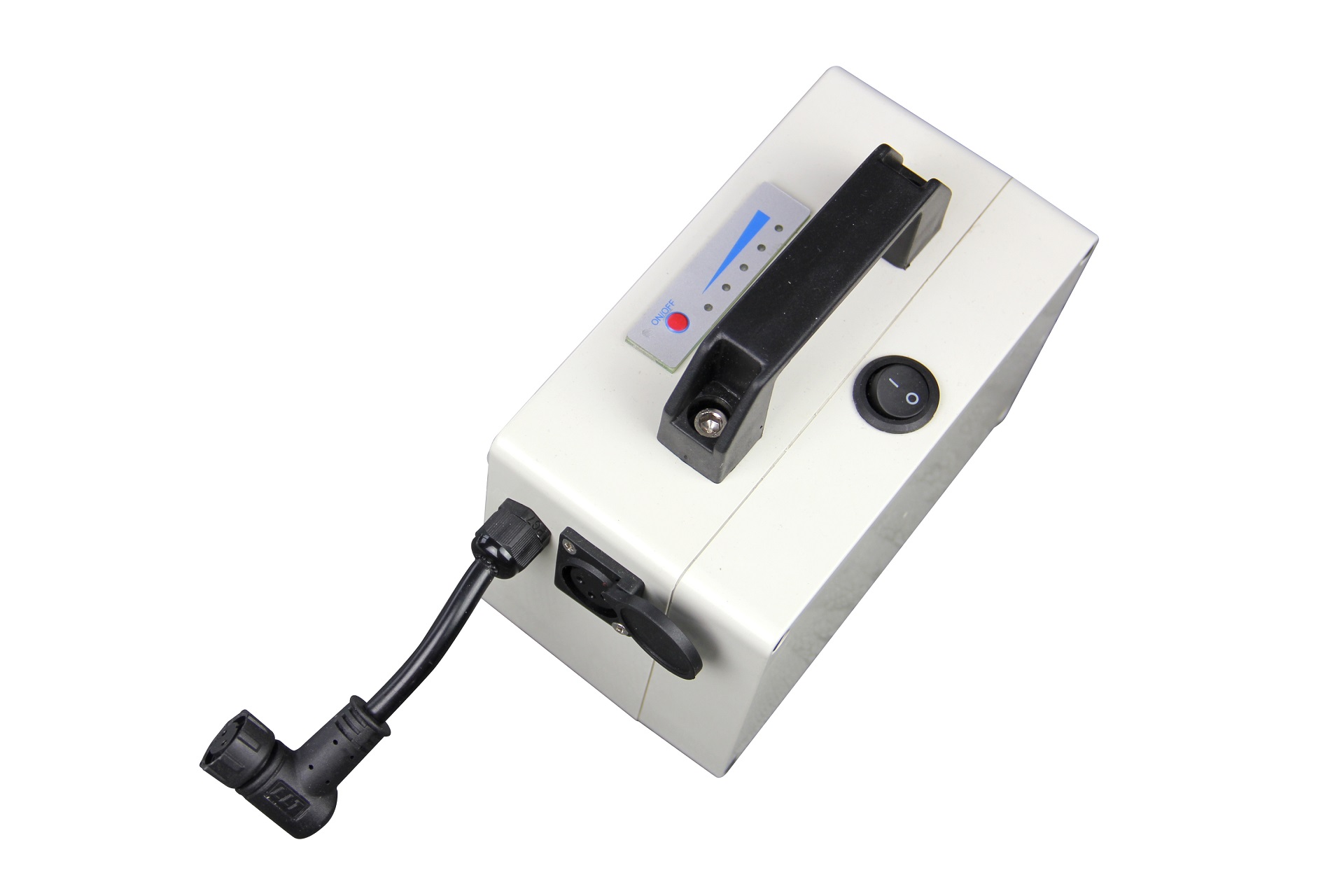 Storage and transportation
With a weight slightly over 9 kilograms in all, the battery and arms are removable to save weight and compactness, for storage in a car trunck for example.
Assembly and disassembly on the stroller
Thanks to its adjustable arms in tilt, width and length, it can be fixed to a very large part of existing strollers.
Click HERE for the non-exhaustive and regularly updated list of compatible strollers.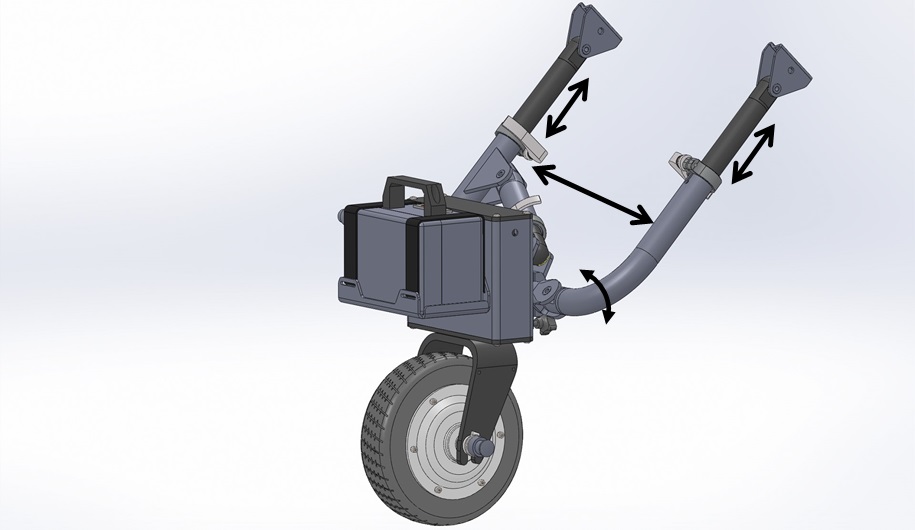 Once the preset is done, it only takes a few seconds to mount or dismount its stroller module.
Your electric trigger adapts to your preferences: right-handed, left-handed, push trigger or pull … Thanks to its Velcro fastening system, it adapts to all stroller handlebars.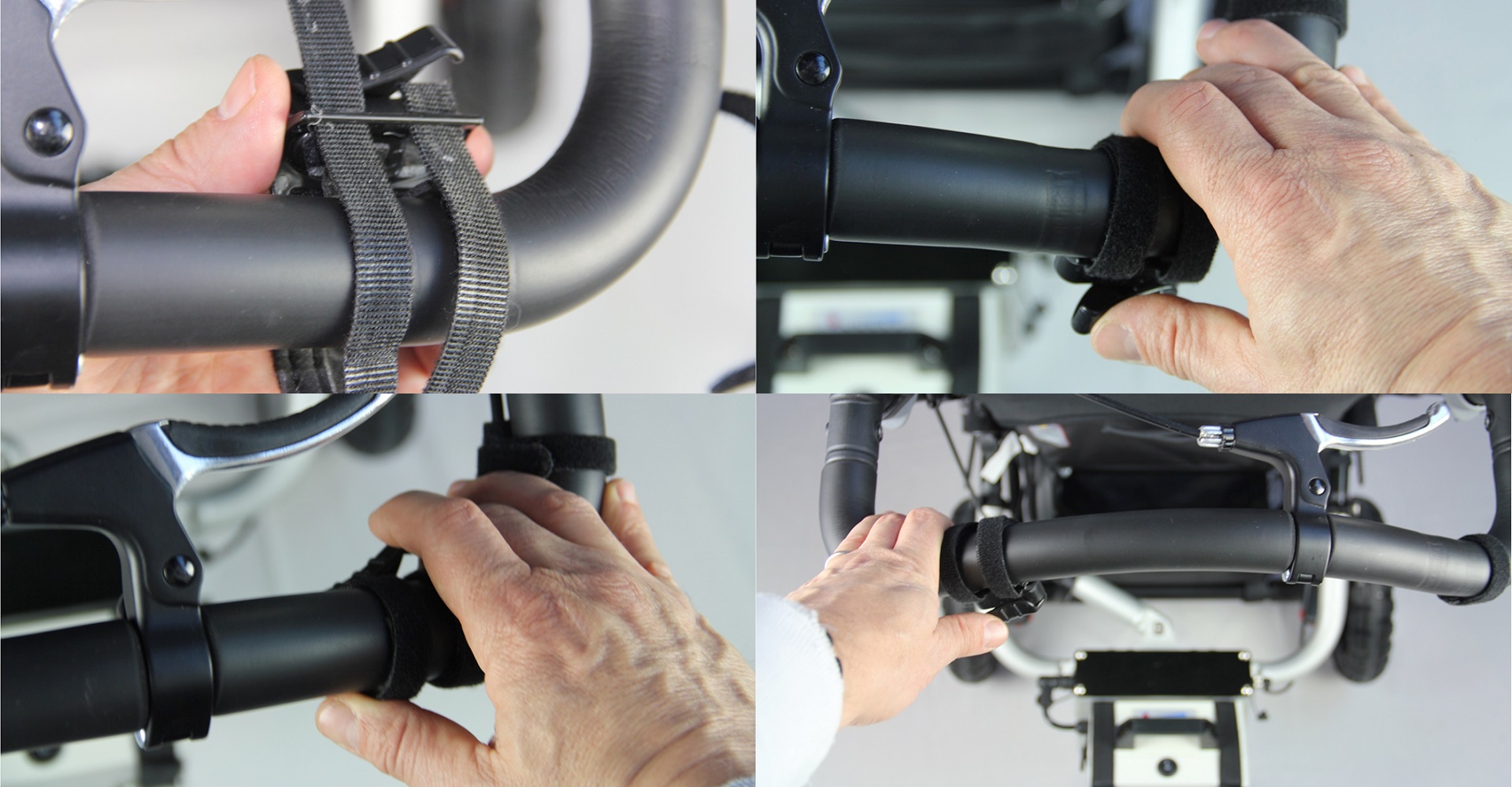 Motor
Brushless 24V & 200W
Performance
Max adjustable speed
4 kmh
Number of children / max weight powered
4 children / 100 kg
max gradient with 4 children
10%
Batterie
Lithium-ion
24V / 7.8 Ah
Autonomy up to
30 km*
Max charge time with charger included
< 4 hours
Total weight
9,5 kg (dont batterie = 1,5 kg )
*
At constant speed for a stroller with 4 children on the flat – distance for information only
The Kiddyboost is a patented and approved system according to European standards in the field of electrical safety, CEM, ROHS and compatible with the EN1888 standards of strollers.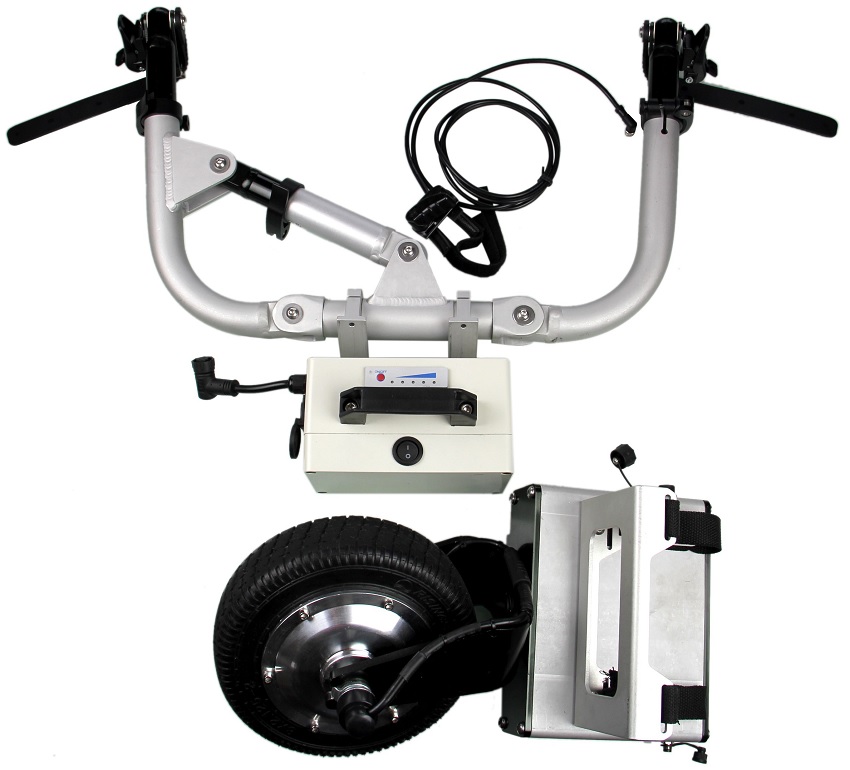 FAQ (Frequently asked questions)
Is Kiddyboost equipped with a brake?
NoKiddyboost is only a push assist. If you want to use it in very steep areas, it is better to use a stroller equipped with brakes for descents.
Why didn't you develop a stroller equipped with an electric motor?
There are very few electric strollers, and in this case it is not possible to choose the model of stroller (compactness, weight, number of seats, etc.). If the electric stroller has the advantage of better integrating electrical assistance into the wheels, it has the defect of being often very expensive and requires buying a new stroller. They are also often heavier to carry upstairs or load into the trunk than a system that can be stored independently of the stroller. Finally, in the event of a breakdown, the stroller is much heavier to use. We have to find a repairman, bring him the electric stroller and be able to do without it while waiting to be repaired. For all these reasons, we considered that an independent module was the best response to the need for motorization.
How is Kiddyboost distributed and repaired?
It is available directly on our website www.kiddyboost.com, page "Shop". Designer and manufacturer of our booster, we have all the spare parts in stock as well as a competent technical team; that's why we provide ourselves after-sales in case of breakdown. Just send us your booster, and then you can continue to use your manual stroller. For simple repairs, just contact us at contact@kiddyboost.com to order parts.
How to test Kiddyboost ?
If you are in the Paris area, you can either come and try it at La Celle-Saint-Cloud, or we can come to make a demo if you can gather at least a dozen interested persons. For the province, we travel during demo tours in major cities In any case, do not hesitate to contact us on our mailbox contact@kiddyboost.com.
Kiddyboost is compatible with most strollers on the market.
To attach properly the system to its frame, the stroller must meet the following conditions :
Image 1: D distance between the two rear vertical frame bars > 40 cm & <95 cm.
Image 2: Attachment point height H > 30 cm from the ground (recommended > 40 cm for better grip on slippery ground, see settings).
Image 3: Maximum thickness of the rear vertical tubes to fasten the straps.
Image 4: Possibility to attach the fasteners to the rear chassis bars on a straight surface of at least 6 cm. The 2 cm wide and 4 mm thick strap can be wrapped around it.
Image 5: The two rear vertical frame bars must be straight & parallel over at least a 6 cm length.
Image 6: No low rear seat (<30cm from the floor) behind the stroller rear vertical bars.
Image 7: No basket frame bar below and behind the attachment points.
Image 8: For more comfort, choose a distance D between the vertical line of the handlebar and the vertical line of the axis of the rear wheels (brake included) as great as possible (avoid umbrella strollers). Prefer those equipped with a brake for descents.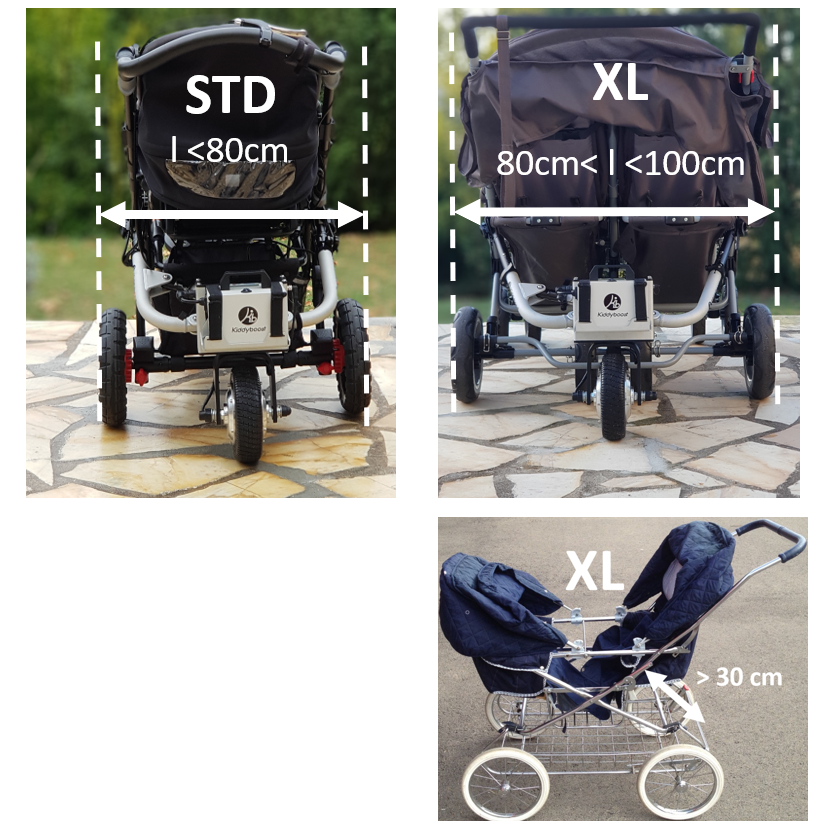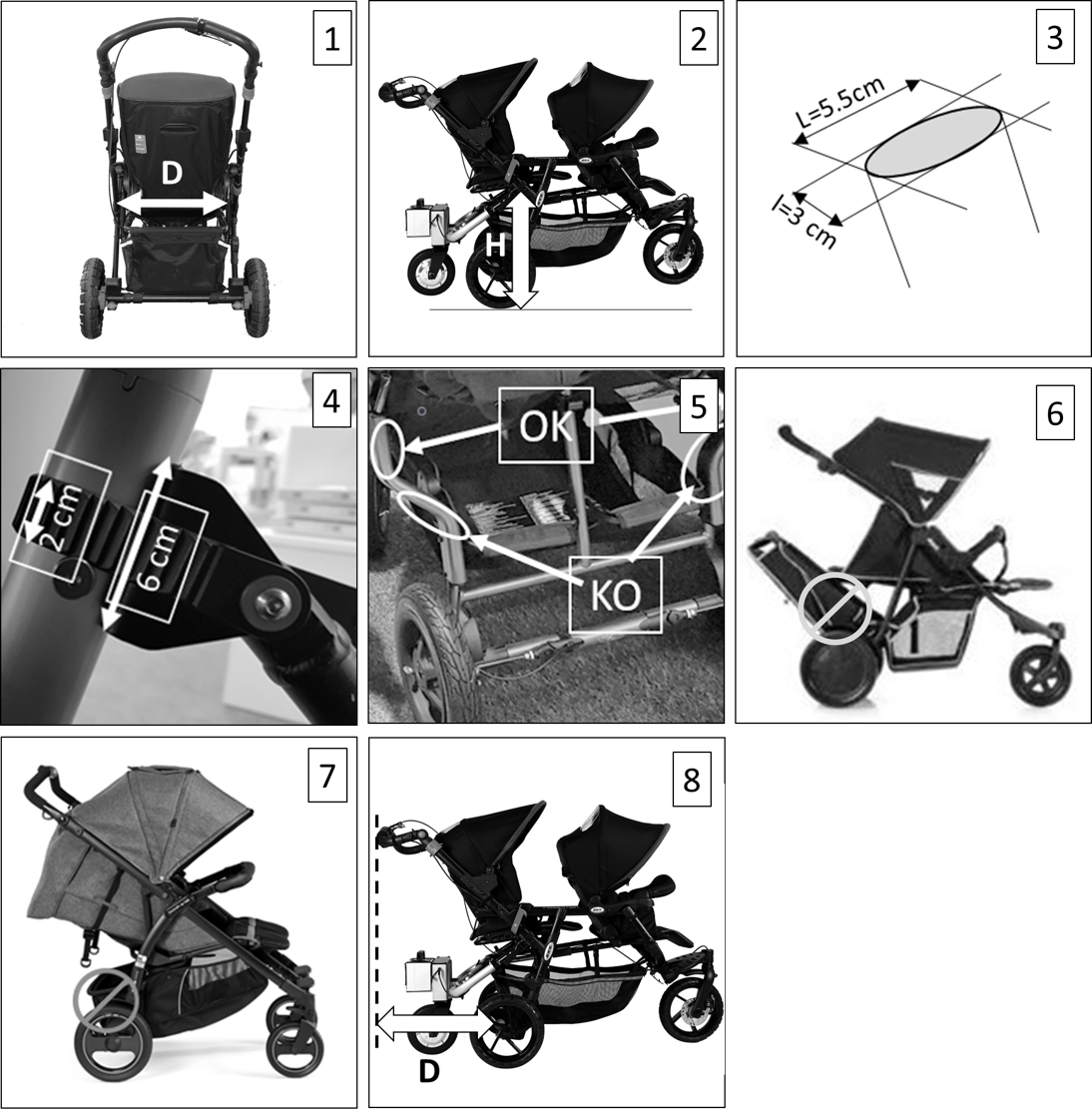 Kiddyboost is available with two extension lengths:
Standard length for strollers less than 80 cm in total width, except below.

XL length for large strollers of total width between 80 and 100 cm, or those less than 80 cm wide whose distance between the attachment area on the rear bars and the axis of the rear wheels (including parking brake) is > 30 cm.

NB: to change from a two-seater stroller to a large 4-seater stroller side by side, you only need to change the arm extensions of the Kiddyboost.

To find out the right length or if in doubt, you can consult the table of "compatible strollers" already tested by clicking below or contact us at contact@kiddyboost.com.
Compatible strollers
For even more comfort with a compact stroller, it is possible to gain space for the feet with a handlebar extension available on our internet site.
It mounts on most handlebars.

Kiddyboost trigger can be easily installed on it

You increase by 30 cm the place for the feet

It can also be used with a buggy board, with a distance between the attachment area on the rear posts and the axis of the rear wheels (including the parking brake) of > 30 cm