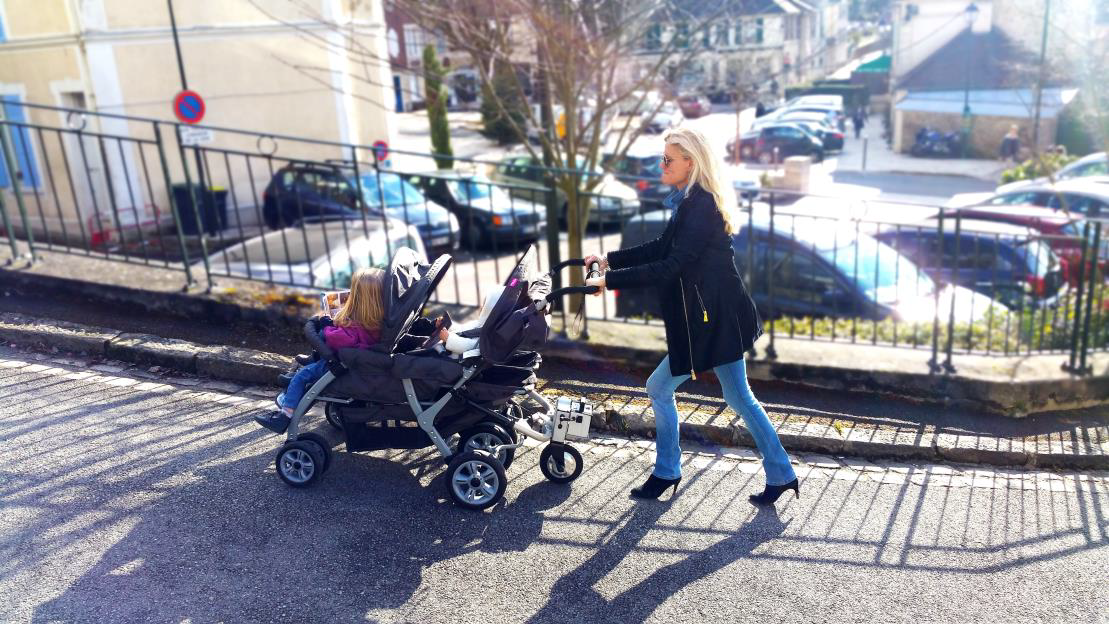 Book your kiddyboost now and take advantage of preferred terms for the first customers:
– A preferential price of 790 TTC (up from 895 euros).
– Port fees offered in metropolitan France.
– An estimated delivery in the second quarter of 2019.
Please note that this offer is limited to bookings made before the end of April 2019 and within the limit of available launch stocks.
To book your Kiddyboost, all you have to do is pay a down payment of 99 cents to the launch price of $790:
– check the compatibility of your stroller with Kiddyboost (see FAQ section of the working page). If in doubt, send us an email to contact@kiddyboost.com.
– choose below its Kiddyboost version (with standard extensions or long XL extensions for very large side-by-side strollers with at least three seats – see diagrams below). Contact us if in doubt. Note that it is enough to change arm extensions soon available as an option to adapt his kiddyboost to both sizes of strollers.
– Select the down payment of the chosen version at the bottom of this page to pay the 99 euros of reservation to be worth on the special launch price of 790 euros.
– Once your Kiddyboost is manufactured, you will be asked to pay the balance (790-99) before shipping.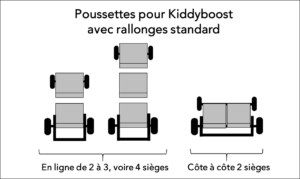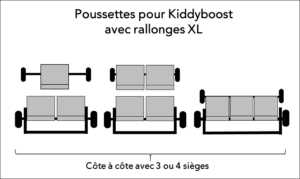 Choose the booking down payment for the Kiddyboost version that's right for you: